Rules of Survival – A survival shooter game like PUBG
Capturing the growing shooting trend, VNG has officially released Rules of Survival: the Law of Survival (ROS Law of Survival). Inheriting the quintessence of the blockbuster Player unknown's Battlegrounds (PUBG), brings a dramatic survival battle to 120 players.
---
With NetEase's similar rules of Rules Of Survival (ROS), you will become 1 in 120 players parachuting into a vast uninhabited island, quickly searching for armor, bulletproof hats, and camouflage guns to fight other players. The winner is the last survivor.
The game map of Survival Law is divided into different areas, with many types of terrain from abandoned buildings, mountain rivers, marshes, bushes to the ancient city, giving players the ability to hide, search for weapons and destroy enemies to become the last survivor.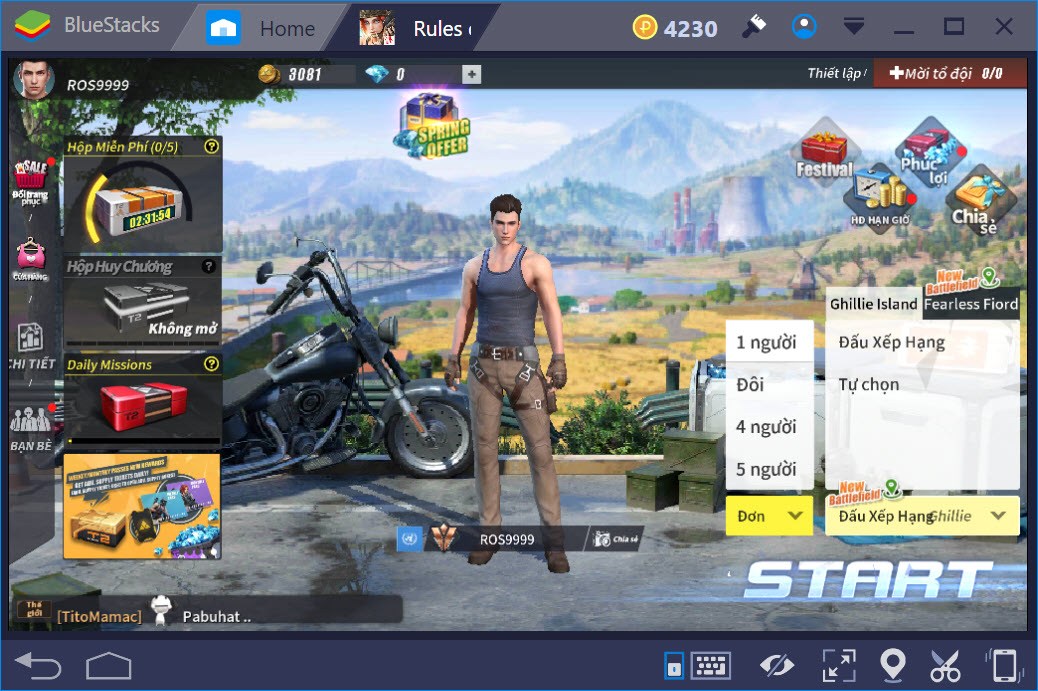 Unique features in the Rules of Survival: Survival Law
Game mode
Solo: Fight alone with 119 other players.
Dual: There is one more teammate, 2 people will support each other to win.
Squad: Combined with 3 more people and 4 players will have to combine, support, interact to destroy all enemies.
Rich map
Maps in Rules of Survival PC are quite diverse, including: Pyramid, Abandoned Hospital, Wine Cellar, Training Area, Warehouse, Old City, Broadcast Station, Train Station, Death Fork God, Yard Station, Wetlands, Carrier, Harbor, Old Town, Chemical Workshop.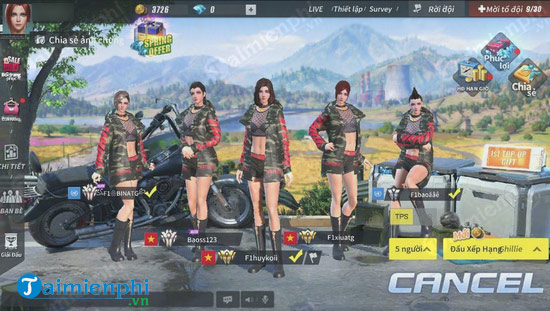 Diverse weapons
There are countless weapons for gamers to choose from, participating in a fierce survival battle. The correct use of weapons will help players preserve their lives, destroy opponents quickly. Weapons include: M4A1, AR15, M249, MP7, PP19, AA12, M1887, Glock 18C …
Transport
Moving means is an indispensable part of the survival war, helping players move faster and reach the target faster. Including motorcycles, bicycles, sports cars, 3-wheelers, jeeps…
The goal in the ROS PC game is to become the last survivor, so take advantage of everything to quickly take advantage of the opponent. This title was released by Mr. VNG, promising to please even the most fastidious gamers. If you are bored with RoS Law, you can try the latest survival shooter game Islands of Nyne: Battle Royale.