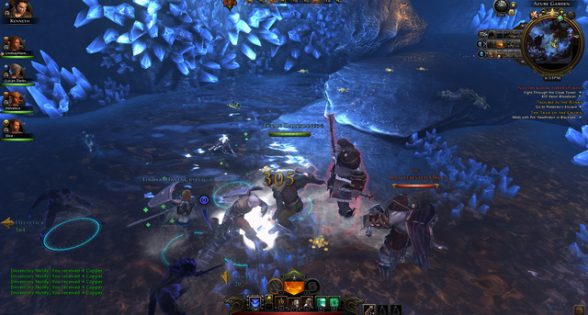 Review Neverwinter Online – MMO action extremely attractive
The fighting style in Neverwinter Online is a combination of both target and non-target. Finally, Perfect World Entertainment and Cryptic Studio have officially opened their joint product, Neverwinter.
As previously announced, this blockbuster online game has been released in the form of free – to – play. It is in contrast to many online games today when players can easily defeat monsters on the map after just a few simple attacks.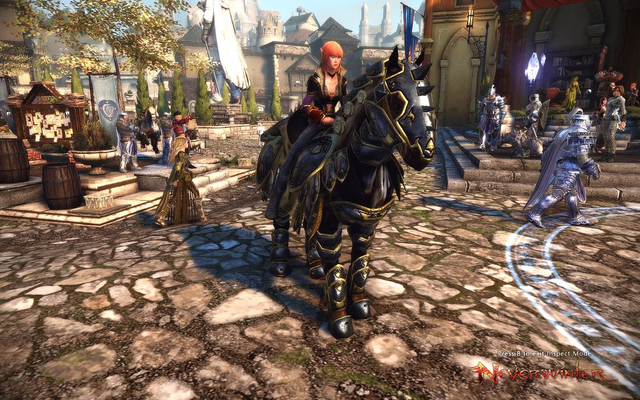 Neverwinter Online requires players to concentrate in every monster encounter. That's when monsters often gather in small groups, accompanied by small bosses.
The graphics in Neverwinter are beautifully designed and eye-catching. It takes players into a fantasy world of medieval European mythology. It is a place where humans live with magic, as well as fierce monsters.
Setting in a dark background, Neverwinter Online builds maps, backgrounds with dark colors. This both limits the view of the player, while creating a sense of horror. Also increases the difficulty of controlling when the character is raided by a flock of monsters while moving on the map.
The gameplay mechanics in Neverwinter Online are built for action. The highlight of the game's interestingness comes from the limited skills that the character can launch continuously. The fighting style in Neverwinter Online is a combination of both target and non-target.
In fact, Neverwinter Online follows the trend of solitary & free gameplay, not group. Specifically, the game will have many similarities with Nexon's Vindictus when allowing virtual characters to perform dozens of free moves.
Limiting these skills requires the player to combine to successfully perform the combo skills. It aims to take down quickly and does not make the target have resistance.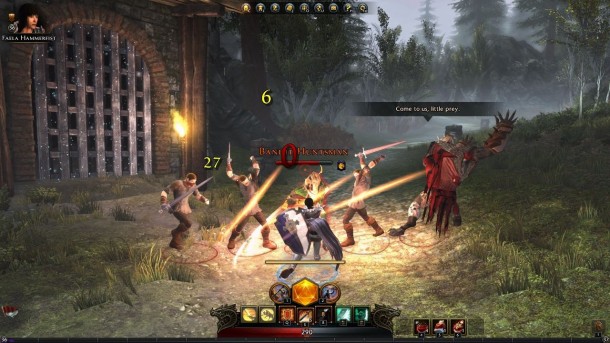 It is worth noting that the skills that the character launches are very fast, does not require the player to take a waiting period. This makes the match tempo in Neverwinter faster and more attractive.
The familiar control mechanism of Neverwinter is still based on the use of ASWD keys to move. You can adjust the direction by rotating the mouse next to using the mouse key and the hot key on the keyboard to launch the attack.